A mobile musical performance with lots of joy, Comedy, Acrobatics and Interaction with the audience. They come here from the imaginary land of "Chorbastan".
Asphalt is a GOT TALENT finalist, performing all around the world with several different performances.
* The show is mobile and doesn't need any electric connection.
* Thanks to our long experience, our mobile shows adopt themselves to variable kind of audiences.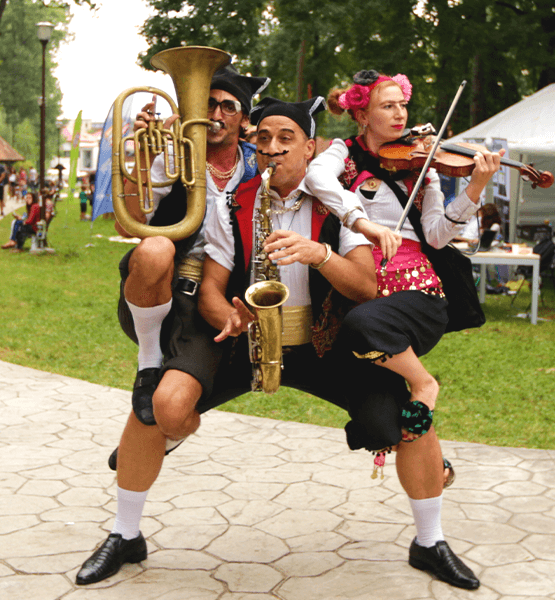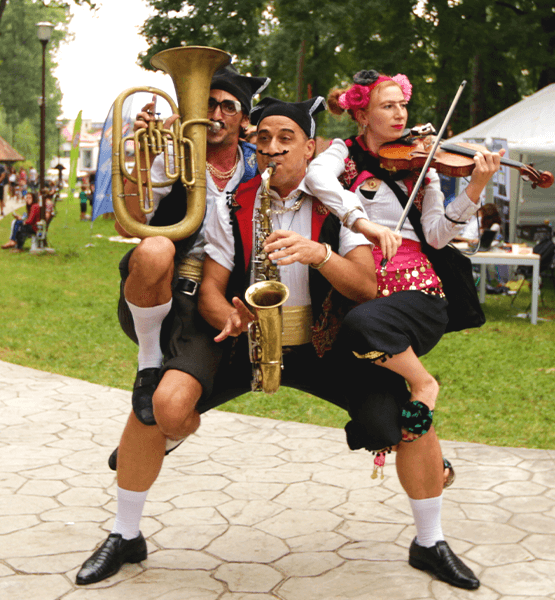 Dear Moshe and Asphalt
We enjoyed getting to know you and to see you performing live.
Your interaction with the Mumbai students at the performance was brilliant.
Ya'akov Finkelstein – Consulate General of Israel, Mumbai
Give these guys a like and a share, they truly deserve it.
There is no way to explain how funny they are…
Awesomness!!! Very good, Ciorbastan, very good! 😀
Today I have seen you the second time. You are the official the summer freshener! Keep up your good work!
I love the traditions of Ciorbastan. We were in Romania looking for stuff about my dead bunic and stumbled across you guys at PLAI. I also kept saying it wrong. Next time I will carry a picture of bunic meu in my top pocket, like is tradition in Ciorbastan.
Such a unique performance last night.
Thank you Asphalt Theater!
You are stunning!!! I have enjoyed every single moment!!!
Please fill in your details and we will contact you shortly.