Asphalt Theater is an ensemble of multi skilled performers. We are creating stage performances and street theater more than 3 decades, combining various disciplines such as Live music, Clowning and Acrobatics. Most of our music is original and our repertoire is versatile including big stage shows as well as walk about interactive performances. We have worked together for many years, so we are privileged of creating our own unique Asphalt style. All performers of Asphalt Theater can play music, juggle, perform acrobatics clown-around and communicate "analogically" with the audience.
Our destiny:
To create music performances with the Surprise of the circus,
The thrill of  theater and the humor of the clown. From which people come out with "light" in their eyes.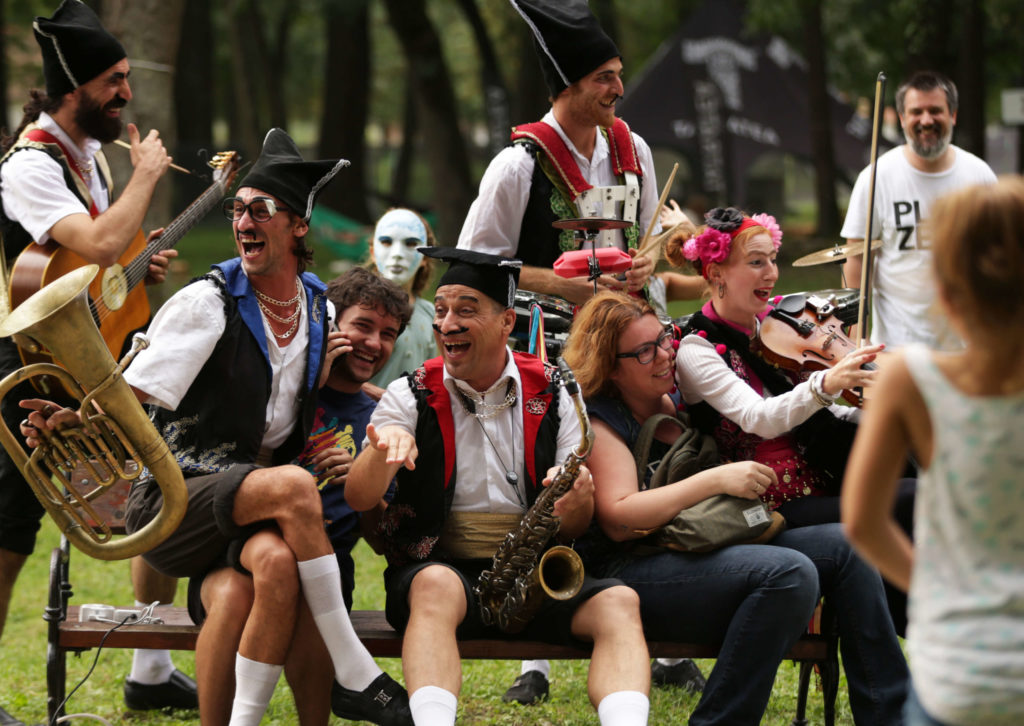 Asphalt has performed in more than 25 countries all around the world and we are also a
Got Talent Finalist
Asphalt was founded by Moshe Hanuka who writes, composes, direct and act in all Asphalt's performances.
Evolution of the performance. The production is an expression of a living process renewing itself in every performance, showing the developmental process of the artist by using his emotional integrity and altering reaction into creative action in the performance.
Some of our creations from the past:
Please fill in your details and we will contact you shortly.